The Swingyde golf training aid is designed to help fix your golf swing. Swingyde claims that it's the ultimate training tool, but does it live up to its claims?
What is the Swingyde
The Swingyde is a lightweight golf training aid designed to create the correct golf swing positions. Swingyde sets the correct hinge position at the top of your backswing, during the downswing and improves face alignment throughout your golf swing, which they suggest leads to greater distance, better accuracy and most importantly lower scores!
Most golfers come across the Swingyde when looking for a wrist hinge trainer and yes, the Swingyde does give you feedback on when your wrists are fully set. However, it also has a more important use.
If your wrists set at the incorrect angle (bowed or cupped) the plastic cup on the Swingyde will miss your left forearm. In my opinion, this feedback is more important than ensuring you have fully hinged wrists at a set point in your swing.
Does the Swingyde magically fix your golf swing?
No, it is important to understand that golf training aids give you feedback on your movement, it is still up to you to put in the practice. However, feedback is one of the most important aspects of effective learning. Using this training aid can greatly accelerate your learning and ability to improve your wrist setting.
How to set up the Swingyde
The Swingyde is made up of a flexible plastic hoop, rod and placement cup. First, secure the hoop around the base of your golf grip. Next, ensure the swing aid is aligned with your clubface.
When set up correctly, the placement cup will rest on your left forearm when your wrists are fully hinged.
How to effectively use the Swingyde
The Swingyde can be used with any club, I would suggest starting with a 7, 8 or 9-iron. Make a few practice swings then take 5 balls and smoothly swing to get feedback on your current wrist setting motion.
Next, use some practice swings and part-practice (pause during your back and downswing) to make any corrections needed. Follow this with some blocked practice – hitting 10 to 20 balls refining your wrist hinge.
Finally, make 3 swings with the Swingyde and 3 swings without, repeat this sequence. This will help you learn the movement when the device isn't attached.
Who should buy the Swingyde?
Before buying identify if wrist setting is an area that will make you a better golfer. If it isn't don't buy this device. If you, or your coach, feel you will benefit from increased wrist hinge and/or refining how your wrists set, then this is a great tool.
Finally, do check your golf grip isn't overly strong or weak before buying this tool. If you have a very weak or strong grip the plastic cup will miss your forearms when setting, due to the unique angles created between your hands and club.
Slightly strong or weak grips will work perfectly well, just watch out for extremes. Swingyde is suitable for both right and left-handed men, women and junior golfers.
Build quality of the Swingyde
The Swingyde has since been copied by a few companies. After testing a few variations I would still say the Swingyde wins for build quality and performance. It is a little fiddly when first attaching the training aid to your grip, but it outperforms copycat devices.
The Swinggyde training aid comes complete with swing instructions exercises and a protective wrist band.
Tour Pros using the Swingyde
The Swingyde website lists a number of top tour pros, including Masters and British Open winner, Zach Johnson, Alex Noren, Paula Creamer and Michelle Wie. I've also had a professional player I've worked with use one for a number of years for feedback.
Swingyde alternatives
As mentioned earlier, there are a few alternatives and copycat devices. Here I'll do my best to help you make the best selection for your golf game.
Swingyde vs Truswing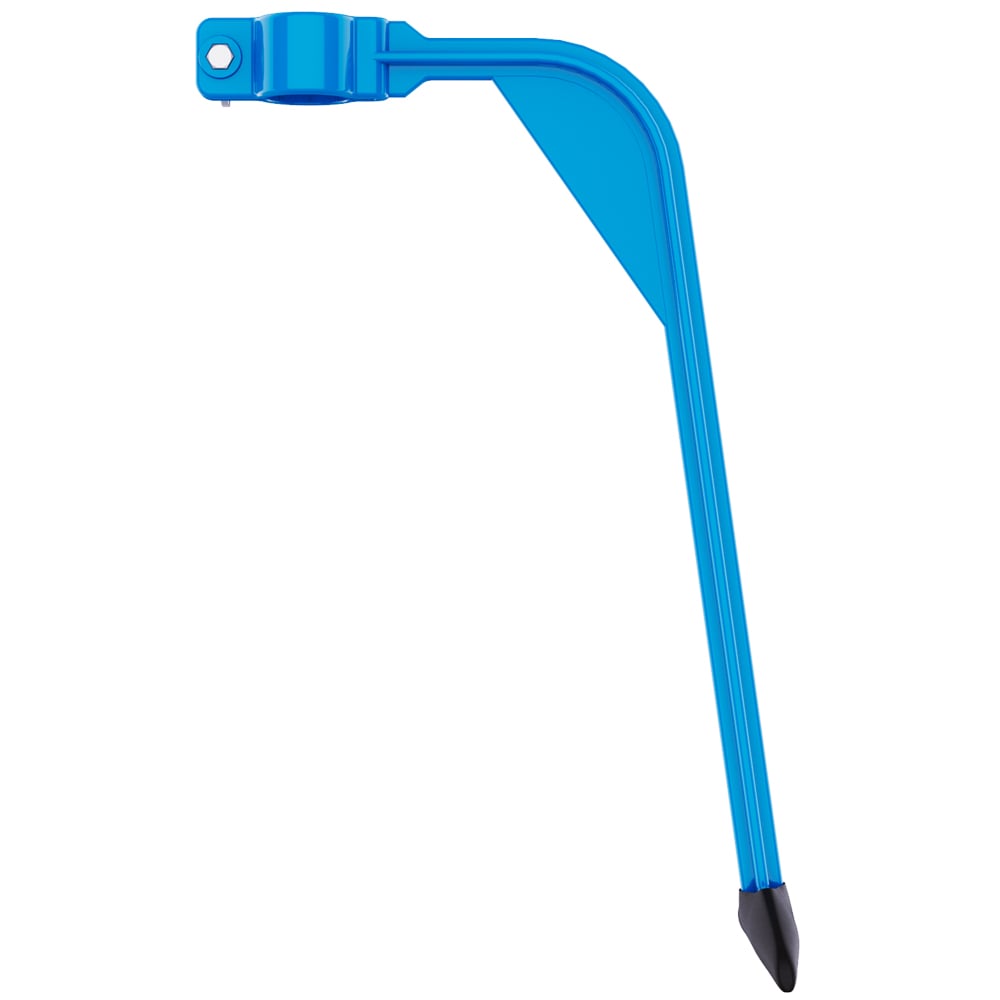 Truswing is a very, very close match to the Swingyde in many respects. It is a lower-cost alternative, but I'm my humble opinion the precise design and quality of the Swingyde wins.
However, do consider the Truswing if you are shopping on a budget and don't feel this is a long term training aid for your game.
Swingyde vs Hanger
The Hanger is a little different, in that it gives you feedback on your wrist flexion/extension (bowed/cupped) angles rather than wrist hinge.
If you want clearer feedback on bowed/cupped wrists throughout your golf swing, go for the Hanger. If you want feedback on bowed/cupped wrists and wrist hinge angles and timings, opt for the Swingyde.
Swingyde vs Tour Striker Impact Strap
The Tour Striker Impact Strap also gives you feedback on your wrist action. However, these training aids differ considerably. The Swingyde tells you when your wrists are set or hinged, known as radial deviation.
The Impact strap prevents you from unhinging too much through impact (ulna deviation), and as a result, encourages more forearm rotation to square the clubface. For better wrist setting grab the Swingyde, for better forearm rotation through the ball opt for the Impact Strap.
Swingyde vs the Orange Whip
One of the Orange Whip's claims is better wrist setting. This is encouraged by the additional mass at the end of the Orange Whip. The Orange Whip training aid does have some additional benefits, but if you are after better wrist setting I would stick with the Swingyde.
The ability to hit actual golf shots with the Swingyde and the precise feedback on the angle you are setting your wrist will give you better feedback and a quick transfer of your changes onto the golf course.
Summary of the Swingyde swing trainer
The Swingyde is a great feedback tool for golfers wanting to work on their wrist setting. It is a little fiddly to first set up but provides clear feedback during your swing.
For more on training aids, check out this article. Or for more high-tech equipment check out these guides on the best launch monitors and golf swing analysers for your game.
Happy golfing – Will @ Golf Insider UK
Sorry that this article was not useful for you.
Would you mind helping me improve this article?
Tell us how we can improve this post?